Arthritis Treatment
There is no cure for arthritis sadly, the symptoms of pain and swelling are in the majority of cases very well treated with non-operative measures.
Very often simply by taking pain killers and avoiding straining of the affected joints can lead to good symptom control.
When non- operative measures have failed, patients may be surgical candidates. The types of surgery used for the treatment of arthritis include Keyhole surgery (arthroscopy), osteotomy and joint replacement.
Knee Arthritis
» Read more about Knee Arthritis.
Hip Arthritis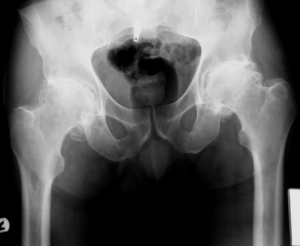 » Read more about Osteoarthritis of the Hip.